We Represent You
The Hampshire Township Park District is a separate governing agency established for the purpose of providing parks, facilities, and recreational programs for the community. The park district is responsible for the maintenance, operation, and administration of parks and park facilities under its jurisdiction. The park district is governed by five commissioners elected at large for six-year terms. The commissioners set the policies for the operation of the park district.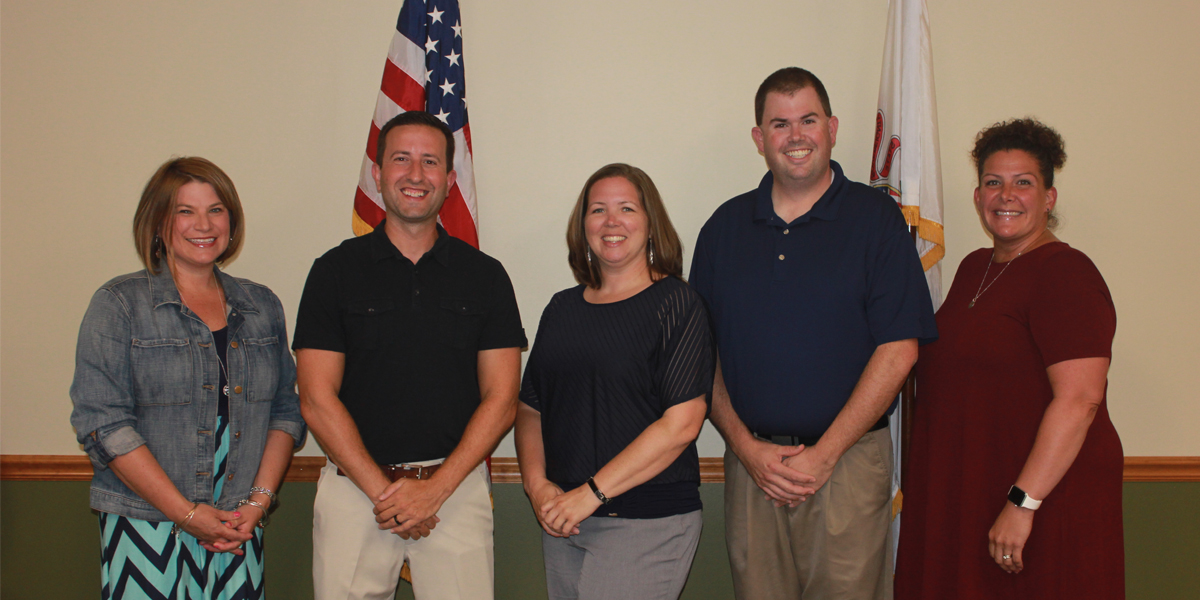 Board of Commissioners
Meagan Tiffany
Treasurer
Email
VACANCY
Commissioner
Notice of Vacancy
Notice is hereby given that one (1) vacancy exists on the Hampshire Township Park District Board of Commissioners. The vacancy will be filled by appointment on January 24, 2022 with the term expiring in April, 2023. Applicants must be registered to vote in Kane County, Illinois, and a Hampshire Township Park District resident as of January 24, 2021. Applications are due by 11am on December 17, 2021. Applications will be available at the Hampshire Township Park District, 390 South Avenue, Hampshire, or online at this link.
Board Meetings
The Park Board of Commissioners meet on the second and fourth Monday of each month at 6:30 pm in the Administration Building unless otherwise noted on the meeting schedule, see attachment below. Residents are encouraged to attend and offer their ideas and/or suggestions for improvement. Below are the published agendas and minutes from those meetings.
View Meeting Agendas and Minutes
Mission Statement
The Hampshire Park District's mission is to provide recreational, educational and cultural opportunities that improve the quality of life through a responsive, efficient and creative park and recreation system.  The District shall balance quality recreational facilities and programs while protecting parks, natural resources and open spaces for the benefit of present and future generations.
Goals
Provide and maintain park land and recreational facilities that meet the present and future recreational needs of district residents.
Ensure that recreation programs meet the interests and needs of a variety of ages and abilities by providing and sponsoring programs independently and in cooperation with other community organizations or agencies.
Ensure that administration of the Park District is effective, well-managed, customer-friendly and provides a creative work environment for staff.
Exercise fiscal responsibility and prudence in all financial and business transactions.
Ensure that all parks facilities are maintained efficiently, cost-effectively, safely, and in accordance with all standards and codes.
Maintain strong communications with District residents and other public agencies and private sector organizations.
Conserve community resources to the greatest extent through cooperation with other local organizations and agencies.